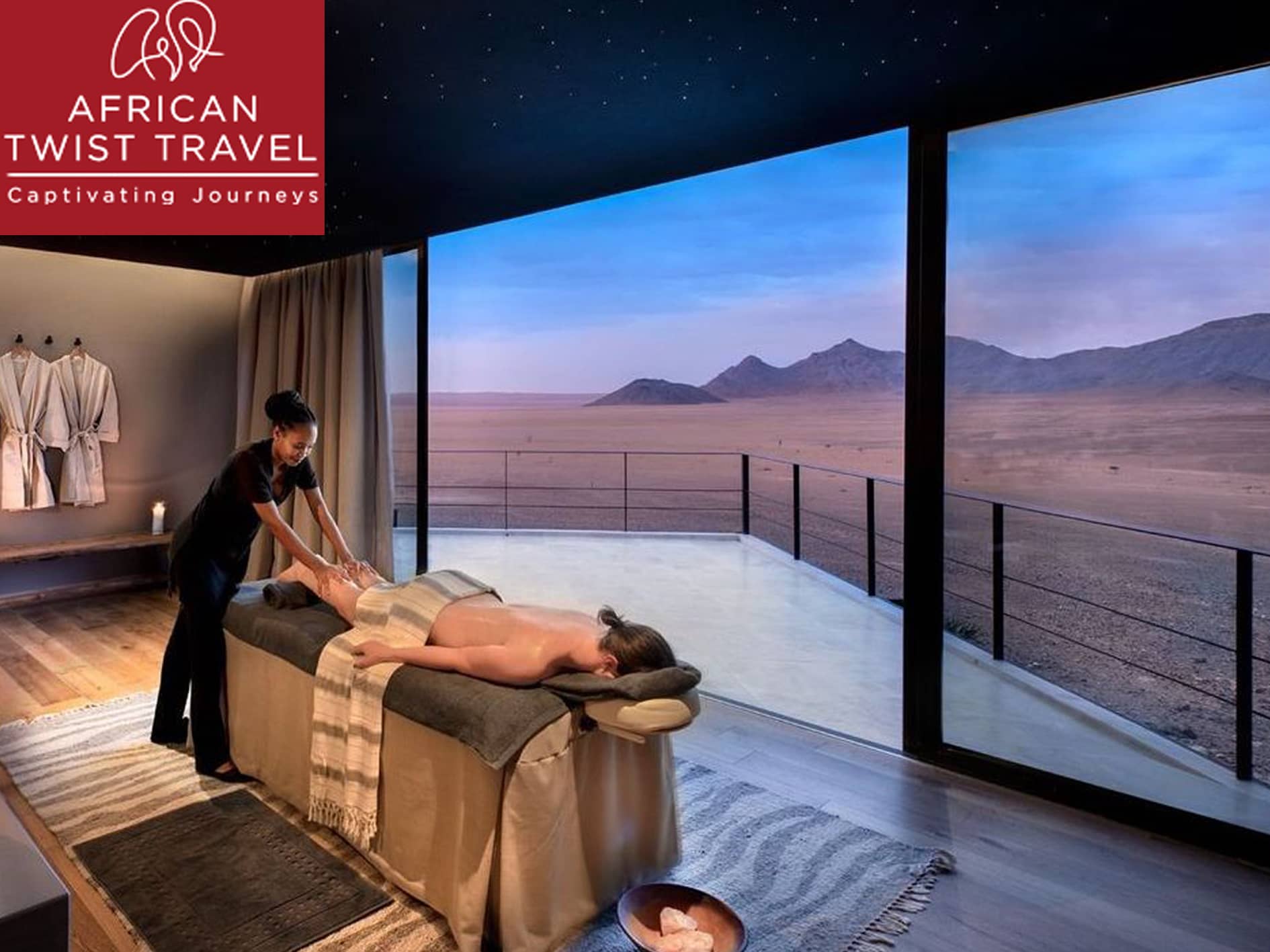 How long have you been in the travel industry?
I have had my own Boutique Tour Operating company for 11 years and built my destination knowledge as a Swiss German Tourism Journalist. I have been involved in Southern African tourism for the past 24 years
Where are your offices located and can you help clients that don't live locally?
African Twist Travel is based in Cape Town and Zurich. We assist our clients in German, English and Afrikaans. When our travel clients are in Cape Town we meet up with them which is always very special.
Are you able to help with visa and passport requirements for the places you recommend for honeymoons?

We guide our clients with information so that they know what they need to arrange beforehand.
What is the minimum amount of days you suggest for couples wanting to enjoy the Kruger National Park?
The Kruger National Park is such a special wilderness area which should be experienced for at least 3 nights, in order to be fully immersed in the bush. If the budget allows it, a longer stay is definitely worth it. A big 5 Safari is the highlight of every Southern African stay!
Can you help with travel insurance?
Travel insurance should always be taken out in the country of residence. We recommend choosing a comprehensive one, for peace of mind. Many credit card companies include travel insurance, but it is worth checking what it covers.
A lot of couples fly in from overseas and have a destination wedding, they then do a 'minimoon' with their family and friends. Are you able to cater to larger groups, but still keep it personal for the couple by possibly organizing dinners or day trips for them during the trip?
Yes, absolutely. As a Boutique Tour Operator, working hand in hand with the local wedding planner, we cater for all the different requirements, with a lot of enthusiasm and attention to detail. We can assist small or larger groups and also wedding guests individually with their pre and post wedding stays in Southern Africa. Everybody has different needs and we pay special attention to that.
Can you help couples to stay within a certain budget for their trip?
Absolutely. When we start the planning with the bridal couple the budget forms a critical part of the brief and we put together an arrangement that fits their expectation.
How has the lockdown and coronavirus pandemic impacted your work?
International travel has come to a standstill for a while. We have used this quieter time to reach out and reconnect with our global travel community, strengthen our relationship with suppliers and partners and grow our brand. One of the results is the new website www.africantwisttravel.com. We can't wait for international tourism to South Africa to resume very soon.
Your recommended places to stay for honeymooners
If you are absolute nature lovers: Grootbos Private Nature Reserve, Whale Coast, South Africa
For a majestic luxury safari experience: Matetsi Victoria Falls, Zimbabwe
To experience the bush, without breaking the bank: the unusual Garonga Safari Camp, Greater Kruger, South Africa
For glamour in the desert: AndBeyond Sossusvlei Desert Lodge, Sossusvlei, Namibia
And mountain enthusiasts will be in their element at: Cederberg Ridge Wilderness Lodge, Cederberg, South Africa
Your top 5 tips for couples planning their honeymoon
1. Work with a local travel expert. Their guidance and expertise is invaluable, now even more so during covid-19 as travel regulations keep changing. If you want it to be a perfect honeymoon, trust the expert.
2. Start planning early. Popular honeymoon destinations get booked up well in advance.
3. Choose a honeymoon destination that speaks to both of you. Don't go to a destination just because it is "in".
4. An unforgettable honeymoon does not automatically have to mean five star luxury. Southern Africa offers incredibly romantic lodges which won't hurt your wallet.
5. If your honeymoon is straight after your Big Day I recommend a destination where you can unwind from all the festivities and start your first days as a married couple in a relaxed way.
If you would like to get in touch with Gisela, you can pop over to her website:
www.africantwisttravel.com